Print out this free example of our coloring pages for your boy and keep your little artist busy – designed to challenge children, not bore them. 
Kids love to color, especially before they can write or draw by themselves. 
A simple and fun way for your boy to learn how to coordinate his hands is to color pages. 
Download now and print from home and let the fun begin.
You will receive a printable dinosaur coloring page in PDF format for your kid to color. Just click the image above and it will take you to the PDF file page.
Get more free examples
We offer 3 different sets with some of the most popular dinosaurs. A fantasy set with different themes (Christmas, Fire fighter, etc), a set with letters and numbers, and a realistic dinosaur set.
These coloring pages will provide hours of coloring fun for any boy who enjoys dinosaurs and would like to express their artistic talents. Get yours now!
Printable Dinosaur Coloring Pages For Your Boy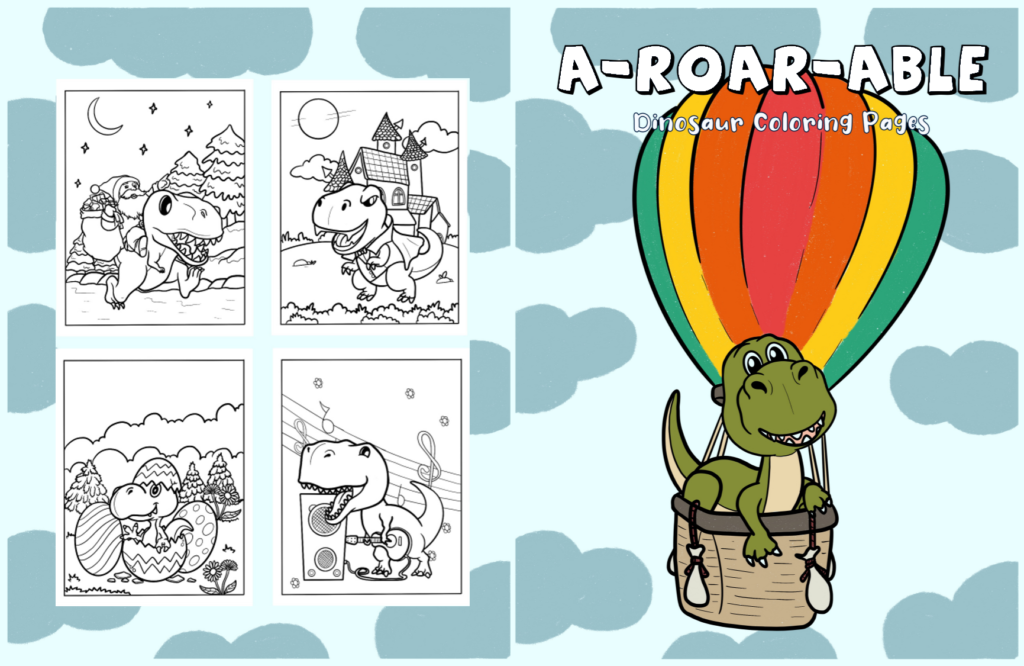 The first set of printable coloring pages includes dinosaurs and themes every boy loves, like Christmas, Halloween, Space, Sports, Music, Construction Vehicles, Farming, Traveling, and many more!
No matter what your boy is into, there's a perfect dinosaur character for him somewhere in this collection.
Our printable dinosaur coloring pages are a great fun for every boy. My children have spent many hours coloring them!
Educational value for a young boy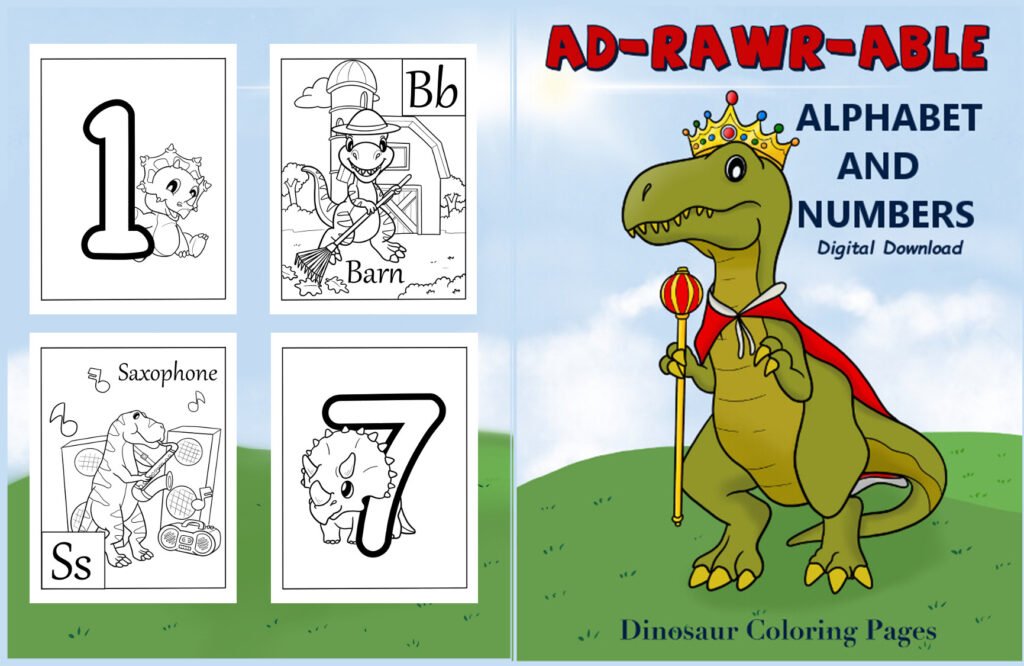 These printable coloring pages for kids can help you teach your boy the alphabet. Each page is made up of both uppercase and lowercase letters, and we have included a picture for each set of letters. Build your child's hand-eye coordination as they practice coloring each page.
This set also includes printable coloring pages with Numbers (1-9) and dinosaurs! You will have your little one begging to color. Your child will get hours of enjoyment from these printables.
Realistic Dinosaur Coloring Pages
These printable dinosaur coloring pages for kids are more realistic compared to the other two sets and great for helping your boy to discover the world of dinosaurs.
Dinosaurs are full of mysteries and it is important that we teach our kids about these creatures before they become extinct! Well okey it's too late for that. But they can still enjoy dinosaurs in television, books, and art.
Dinosaurs lived over 65 million years ago and we still know very little about them. Some dinosaurs have been discovered but most of them are unknown. This is why dinosaurs are such an interesing thing for most kids. And it's the reason why our dinosaur coloring pages are such a big hit.
This set includes different dinosaur species, like the Tyrannosaurus Rex, Stegosaurus, Jaxartosaurus, Ichthyosaurus, Triceratops, Velociraptor, and more.