Okay, watch out! Things are getting serious now. A new tiny human is about to enter this world. It's the start of something new. An adventure starts and you're part of it. Let's make it a good one! With a RAWRSOME dinosaur baby shower for the expecting mom!
It doesn't matter if the baby shower you're about to attend is a dinosaur themed baby shower, or doesn't have a theme at all. Dinosaur-related gifts are perfect in both cases. Just don't bring a dinosaur gift to a unicorn themed baby party – that might be inappropriate. Well, to be honest, – there are some really cool dinosaurs with a horn on their head – which means you could actually still bring a dinosaur gift to a unicorn themed baby shower. 😉
And of course, we have taken the time to create a list with dinosaur gift ideas for the perfect baby shower for you.
So, motherhood is an adventure and the best dinosaur gift ideas are those with practical use for the expecting mother. After all, the newborn cute-osaurus won't play with dinosaur figures, puzzles or play mats. That's why all our listed dinosaur gift ideas are about storage and clothing, teething beads, diaper bags or mobiles.
Here are some suggestions for you that make a great gift for the expecting mother and her adRAWRable child.
Here are your best dinosaur gift ideas for a baby shower!
1 A Storage Box.
Our favorite dinosaur gifts are those that have more than one purpose and the dinosaur storage box fits these criteria very well. Filled with things babies need – like baby powder, ointments for babies, lotions, diapers, teething toy, baby towels, and wipes. These things are useful and every mother needs them – and once they're empty, she keeps the storage box to store toys, socks, diapers or laundry! That's how your gift helps to keep all the baby's stuff organized for years to come since most little boys and girls love dinosaurs. You might prefer a less expensive gift if you aren't that close to the mother. A small gift basket with plush animals for babies is rawr-some dinosaur baby shower gift too and plush dinosaurs are available for about $10, but make sure its a toy for babies, as some plush animals contain small parts that are a danger for infants.
A fun gift
Toys. There are tons of dinosaur-related toys in all colors and shapes and sizes, for girls and boys. Toys make a great gift for a baby shower because one thing is for sure – babies love to play! So get something fun for the baby. Plush animals, teething toys, mobiles, swings, high chairs, rocking horses. It all depends on how much you want to spend on a baby shower gift. A stuffed dinosaur is a lot more affordable than a rocking horse (or rocking dinosaur), just wrap it up and you're done!
Clothes
No, we don't talk about boring shirts with a dinosaur on it. No. We talk about super adorable, oops, ADRAWRABLE, outfits to turn a baby into a dinosaur. It might be a terrible gift if the mom to be is a super serious person without a sense of humor, but truth be told, a super serious person wouldn't give a dinosaur themed baby shower. Isn't it tough to resist a cute dinosaur jumpsuit or a baby hat with "spikes"? Just imagining those tiny little feet, hands, and body filling the dinosaur suit can be heart melting in itself. Usually, parents get tons of clothes on baby showers, but clothes that transform their baby into a dinosaur are kind of unique and fun. Just avoid everything that needs to be dry-cleaned or they will rarely wear it – moms are to busy for that.
A gift just for mom
Sure, a baby shower is actually about the baby. But getting a new child is an exciting adventure and mom may be nervous and exhausted from the pregnancy. You won't be the only guest at the party and most guests will bring gifts only for the baby! A gift for mommy can boost her mood, especially if it's something that makes her life a bit easier is always appreciated. Such could be a gift card for a food delivery service, the local shopping mall or an online retailer.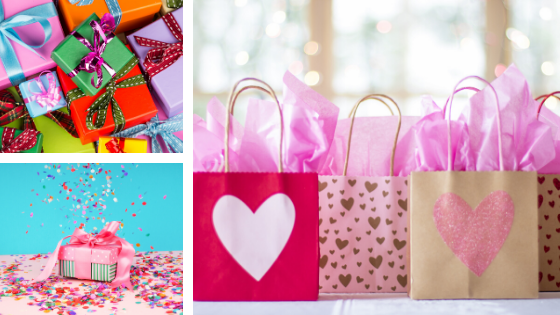 In the end, we've got to say that a baby shower gift is a very personal choice and it all depends on your budget and how close you are to the mom. You can definitely get a good dinosaur gift for little money. Almost everything looks like a good gift if you wrap it up nicely or put it into a cute basket.
A baby shower is a special and exciting time for parents as they're about to welcome a new tiny human being into our world and a chance to support
Getting a new child is a special and exciting time for parents and a baby shower a great chance for their friends and family to support them and to help them to prepare for their adventure.