Kids love dinosaurs, so you can use these fun dinosaur activities for kids to spark their interest. Trust me, once they start, they just can't get enough! They're the perfect way to have fun and learn at the same time. Pick a few to try sometime soon! This list includes indoor and outdoor activities for a group of children (like for a dinosaur birthday party) or a single kid.
Coloring dinosaurs is one of the most fun dinosaur activities for kids! iHeartDinosaurs.com features over 100 printable dino pages, and you can download them free! Perfect for keeping your kids entertained and busy on a rainy day while they practice and improve their fine motor skills and hand-eye coordination. 
2) Hunting Dinosaur Eggs!
The egg hunt normally takes place only once a year, on Easter. But this game isn't about hunting easter eggs – it's about hunting dinosaur eggs! Dinosaurs would lay eggs all year long (I guess) and that's why you can play dinosaur egg hunt every day! Hide chocolate eggs everywhere in your house or in the garden, and let the hunt begin! It's easy and fun, plus if you hate chocolate, you can hide small dinosaur toys instead! It's one of our favorite dinosaur activities for kids, because you can play it with one child or with 20, and both indoor and outdoor.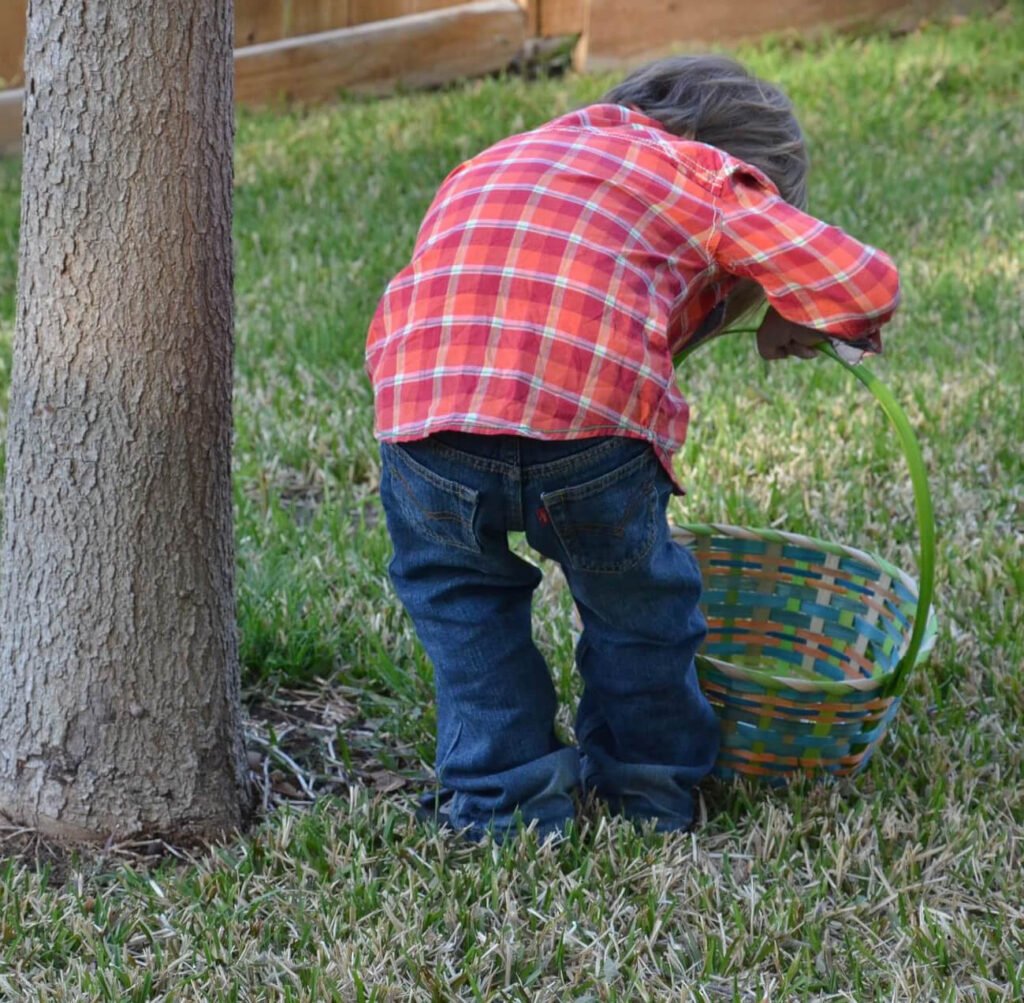 Give the tail of a dinosaur tail to the child and spin it carefully (the child, not the tail) around three times while wearing a blindfold (the child, not you). Make sure to point the child towards the dinosaur – you don't want them to pin the tail on the forehead of other kids. When it has placed the pin on the dinosaur, mark the spot with its name. You'll have to repeat this with every child, and the one closest to the correct position wins the game. You can also play this game with a dinosaur tooth instead of a tail.
Here's a game perfect for kids who love digging and discovering dinosaurs. It can be played alone or in a group. Digging out dinosaur toys might be one of the best dinosaur activities for kids and the perfect way to make their dreams come true! It's a perfect outside activity if you own a sandpit and get lucky with the weather. Get some small dinosaur figures or toys and bury them in your sandpit. Let your little guests dig them out, like real paleontologists! If the weather is lousy or you don't own a sandpit – fill a container with sand to hide a dinosaur.