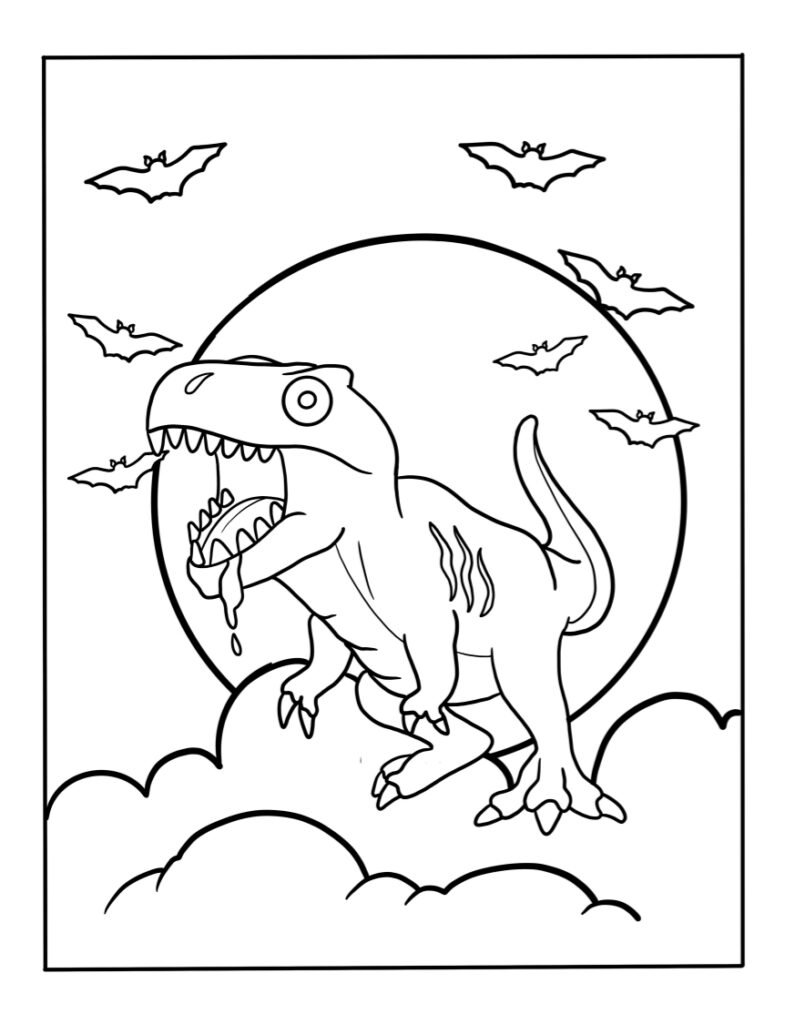 Open the door to the world of coloring pages with a free Zombie Coloring Page! Let your little one color this page with vivid colors and have fun being creative! This freebie is perfect for your little one if he or she loves dinosaurs.
And it's totally free for you!
Just hit the download button and print the PDF from home.
No sign up necessary.
This is just an example from our dinosaur coloring pages collection. If you just want this single page – perfect! Hit the download button, print the PDF, and let your child have some one. But if you try them once, believe me, your little one wants more! And just wait, how RAWR-some they will look on your refrigerator! 
How to get all dinosaur coloring pages?
If your little one loves the Zombie preview, chances are he or she will love the others as well. We offer dozens of dinosaur coloring pages – 3 different eBooks. Your zombie is part of our A-Roar-Able dinosaur coloring pages set, with many similar works, all featuring adorable dinosaurs with different themes. Some examples are Christmas, Easter, Professions, Music, and of course HALLOWEEN! 
Keep your little one entertained on cold days, long roads, or when visiting relatives. You can print out any page as often as you want. Does your kid smear too much? No problem! Just print out a new one. Did your dog eat the page? That's probably not good for your dog, but you can just print a new sheet for your child! If your spouse colored a page before your little one could print out a new one! If aliens attack earth and … well, you get the point.
Wow, you're tough! But yeah, I guess one free coloring page isn't that much. Here are 10 free dinosaur coloring pages with examples from all our sets.