Download our easter egg coloring pages now for free! Perfect for boys and girls who love to color dinosaur pictures over the holidays.
Easter time is extraordinary for all children. It's getting warmer again, the days are longer, the flowers start to grow, and the spring arrives.
It's a magical and colorful time, and what could be more fun than spending these days coloring easter egg pages? It doesn't matter if you have a toddler or an older kid, our sheets will keep them entertained for hours – if they love to color dinosaur pictures!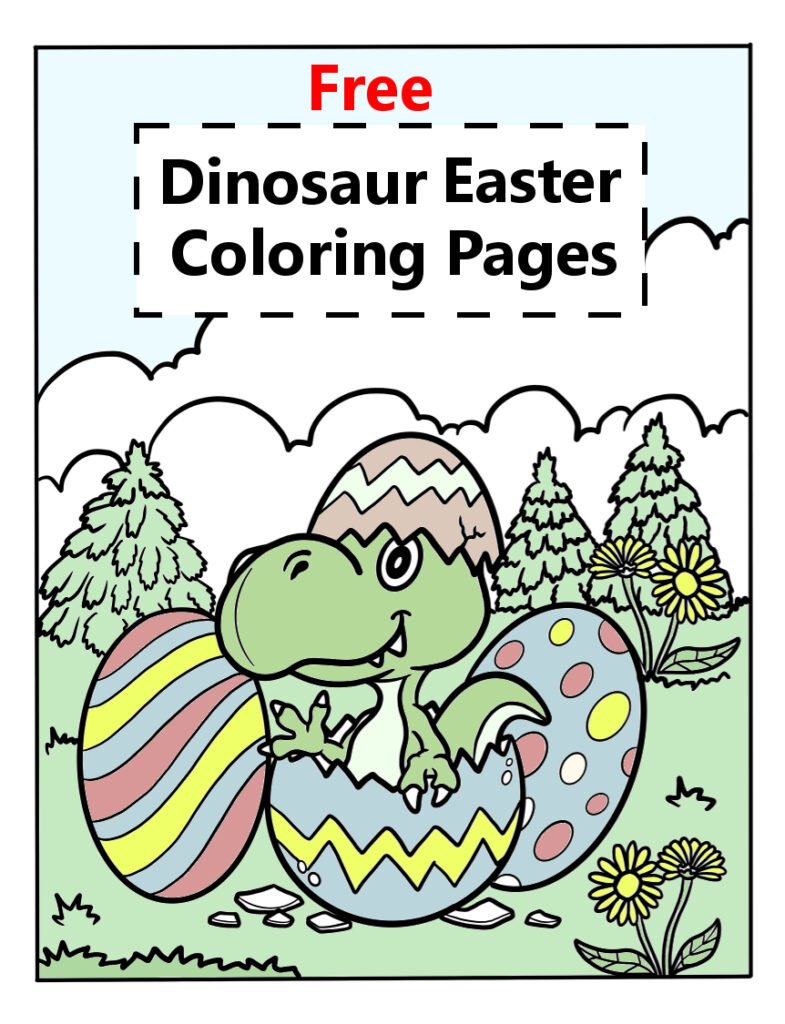 Click the easter coloring pages below and download the PDF on the next page. Happy easter!
Dinosaurs captured the imaginations of our kids for generations. And coloring is a unique way to keep kids entertained and engaged. We combined dinosaurs, coloring, and easter eggs to create the perfect coloring pages to keep young boys and girls busy during easter day. Click the images you like and hit the download button. You'll receive a PDF which you can print as often as you want.
Copyright iHeartDinosaurs.com
All our printable coloring pages are for personal, non commercial use.
Happy easter! iHeartDinosaurs.com features dozens of dinosaur coloring pages with many themes, like Christmas, Halloween, or Music! So, feel free to visit our collections below to see all our printable, free dino pictures for kids. We'll make sure your home will turn into a gallery full of dinosaur artworks, colored by your little boys or girls. Enjoy!