Our happy birthday coloring pages are perfect for little kids to color and hand over to their parents, grandparents, siblings, uncles and aunts, or friends for their birthday. Just download the free PDF and print it from home. What's a better gift than getting a colorful dinosaur artwork from your little one? We feature several happy birthday coloring pages. Just click on those your kid and the gifted person would like the most and print it from home.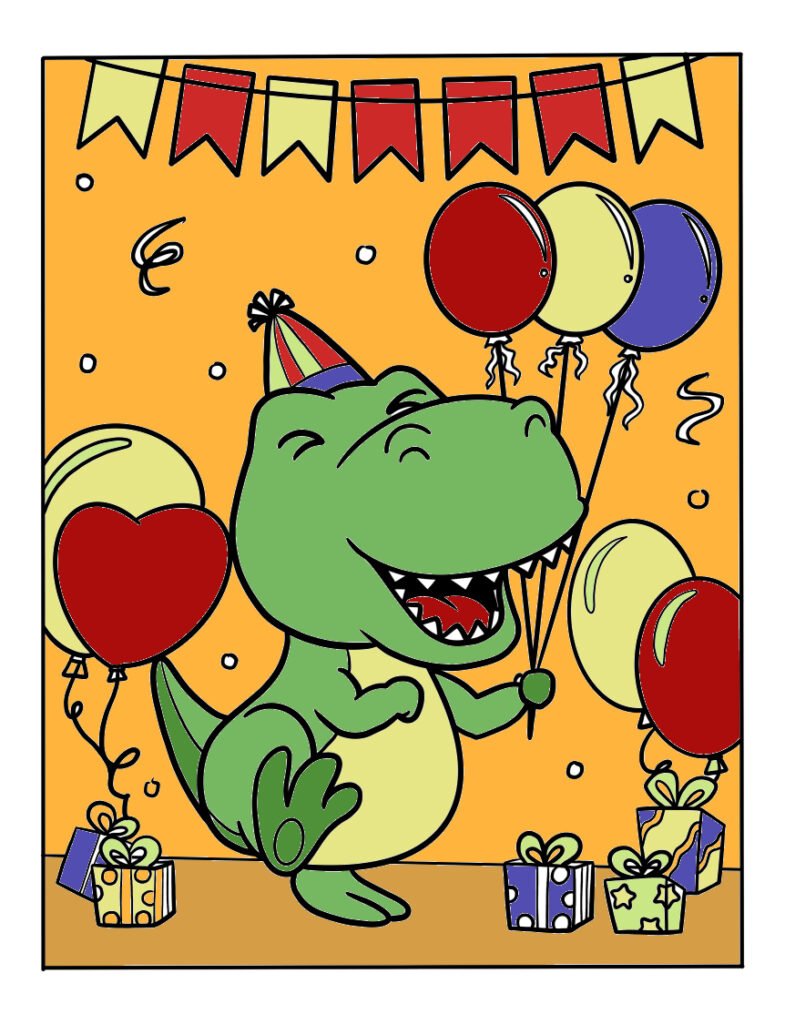 Copyright iHeartDinosaurs.com
All our printable coloring pages are for personal, non commercial use.